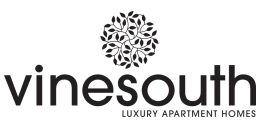 Your Review
Submit a Review

Resident Reviews
Awesome Community with Great Staff
|

Recommended: Yes
Love it. best apartments i have lived in|Recommended: Nonice, friendly staff, clean, professional, beautiful property
I enjoy living here. |Recommended: YesThe grounds are well kept. When I have an issue, the office contacts the maintenance people, and it usually get resolved in a matter of a day or two.
By Far Best Place We've stayed at in a while|Recommended: YesOverall our experience has been great We had some minor maintenance repairs needed when we first moved in, office was notified and they came out right away. Have required some Pest control for some ants near our Dining room window and that too was quickly taken care of and Pest Control actually showed up, unlike other apartment complexes where your paying for it, request it and no one ever comes as scheduled. The Office Staff Ladies are so sweet, always greet you with a smile and very helpful. Our only thing that would be the prices, they are just a bit to high but other than that, great community, quiet, clean, very close to lots of shopping centers and restaurants. I would totally recommend this place to my family and friends.
Expensive |Recommended: YesYes, pay more for the area
On of the first things that caught my attention to these apartments is the green areas - just beautiful|Recommended: Yesi would highly recommend this property
Great Experience, but a little pricey|Recommended: YesThe apartment itself is great. Everything feels like an adequate quality and we have not had any problems. When we have had a few issues, the maintenance team has been super quick and completed their work well. One of the best features is all the people that work here. The groundskeepers do a great job of keeping everything looking nice too. It is a little pricey, but for the area, it is pretty close to the annual HUD analysis of the market price for zip code. Neighbors can be heard sometimes, but nothing you shouldn't expect from an apartment. Also, the community is very respectful of each other and most residents are very mature. We have never had to complain about our neighbors being too loud past 9. The location of the complex is one of the best features because on average it is a 35-minute drive into Fort Worth and a 50-minute drive into Dallas. Everything you could need is within walking distance or a 5-minute drive. Resturants, Grocery Stores, Target, etc. We renewed our lease this year and will probably do it next year too.
Great place to live and raise a family|Recommended: YesVine South is an ideal place to raise a family. The staff is truly awesome and very helpful. I would highly recommend this place. It does truly feel like home rather than an apartment building.
I love the staff|Recommended: YesI have great neighbors and office staff are very helpful.
Lovely place to live with very helpful staff|Recommended: YesI would definitely recommend this apartment complex to a friend. If you have any issues regarding the apartment or things going on around it, the staff are so great at helping you out right away. They do a lovely job at keeping the place looking nice all year round. The parking has become a little crowded lately, but I believe they offer reasonably priced covered parking nearby. We are happy to sign another year lease and hope the next year is as good as the last. Thank you Vine South
An excellent place to live |Recommended: YesThis is an incredible place to live Lovely apartment, grounds and neighbors. The management, office staff , and maintenance staff are excellent They are professional, polite, genuinely caring , and take care of any needs immediately. I really appreciate the way that they reach out to their residents with attention to making this a wonderful place for us to live as well as the fun celebrations as a community which they provide. Thank you so very much
A mostly comfortable place to live.|Recommended: YesThe apartments are deceptively spacious. The grounds are fairly well maintained. A lot of stores a very short distance away. A great school district. All the schools are in walking distance. Either the floors are very poorly made or the upstairs neighbors were allowed to move in with elephants. Stomping around the whole apartment at midnight seems to be some kind of daily tradition.